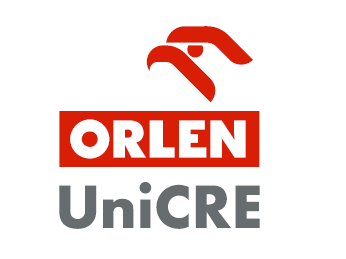 ORLEN UniCRE a.s. (UNICRE) is a research and education centre.
The UniCRE centre is a unique institution in the Czech Republic in the field of research of new chemical technologies, new refinery technologies, catalyst and renewable raw materials utilization (biomass, wastes) as raw materials for chemical technologies. It also participates actively on technology transfer.
UniCRE is subsidiary of Unipetrol and the objectives of commercial research are also the scientific support of the productions plants. Unipetrol is a leading Czech producer in the field of refinery, petrochemical and agrochemical raw materials. Unipetrol supplies the market primarily with motor fuels, fuel oils, asphalts, liquefied petroleum products, oil hydrogenates, other refinery products, olefins and aromates, agrochemicals, carbon black and sorbents, polyolefins (high-density polyethylene, polypropylene).
UniCRE provided the research laboratories and the pilot plant for testing of processes and catalysts.
The main advantage of the research facilities of the Centre is the fact that it is able to design, to build and to operate unique experimental units, to prepare its own catalysts, to analyse individual outputs and to optimize selected processes. The unique combination of research and development work places (laboratories) together with the emphasis on own research and interdisciplinarity allows to bridge the gap between fundamental and applied research and it also represents a great opportunity for further development in the area of industrial chemical technologies. The knowledges from research are directly transported to the Unipetrol companies and commercial partners.